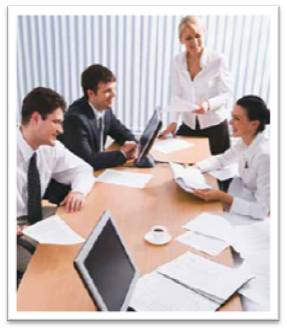 Group Facilitation Services:  Daniel Robin and his team deliver world class facilitation services, helping groups achieve their goals even when interpersonal dynamics or other challenges make progress difficult.
Effective facilitation is more art than science — being fully present but "invisible" so that the group finds its own answers (guiding, but not interfering, allowing exploration of new ideas, rather than a forced march, and but staying focused all the while).  Key is knowing when and how to intervene, courageously surfacing differences, helping the group to define issues and generate options, finding common ground, and making effective decisions that will hold up over time.
This is precisely why we are able to get results with groups when others might not have the flexibility or observation skills to work with hidden agendas, difficult social styles, seemingly conflicting goals, structural impediments, unresolved past resentments or other unseen factors that can greatly influence reaching positive outcomes.
See past clients, testimonials, or request examples or references of prior work.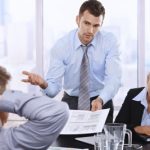 Mediation & Arbitration — Daniel has mediated complex, multi-party disputes as well as board-level, senior executive, management & staff, and other "sticky situations" between individuals, teams or group.  Some examples include clients such as the five co-owners (partners and governance Board members) of a privately-held agriculture company, Pacific Collegiate Preparatory School (CA) between teachers, board members and parents, with a successful resolve (SC County Office of Education was present), two executives at a CA-based food processing company, Downtown Santa Cruz, CA's long-standing issues between merchants, homeless, residents and the police, as well as countless private companies.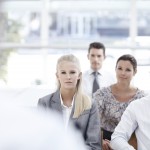 Public Speaking, Panel Moderation, Keynotes: Founding principal Daniel Robin is available to speak at conferences, meetings, or presentations on any of the topics described here.  Don't see the topic that seems right for you?  Ask us.
Daniel has received rave reviews as a public speaker, workshop facilitator, seminar/webinar leader, panelist and panel moderator at the following recent events:
Recent presentation at Harvard University on the economics of ecosystem services and ecorestoration:  17 Nov 2018 conference keynote, Cambridge, MA – 20 min.
(confid.) Mediated board dispute between private company partners/directors to resolve unproductive social interaction dynamic.  Delivered "requests & promises" model. Oct 2017
Moderated panel at Santa Cruz Museum of Art & History auditorium on Water, Agriculture and Permaculture, 11 May 2017
Workshop Leader, "Renewables Project Finance Happily Disrupted," and panelist, Private Sector Investment Pitches, LAC-CORE Finance Summit, Oct 3-5, 2016, Miami, Florida
Event organizer and moderator:  Cutting-edge Solutions to Energy/Food/Water, Salinas, CA, and Cleantech Venture Showcase, Santa Clara, CA, held January and July 2016.  More at RenewablesInvestors.com/past-events
Conference Sponsor and Program Chair, RenewFi 2015, Richmond, CA and San Jose CA
Lorman Education Breaking Down Silos to Effective Collaboration, July 2013; E-course available online at www.lorman.com/ID390612.  Optional Self Study CEU's (0.5 HRPD Credits); comes with CD & Reference Manual.  Ask for a free sample.
Conference Chair and Panelist, Small Hydro in Latin America, Panama City, Panama, Dec. 2012.  Spoke on panel discussion of how to work with indigenous people and activist groups protesting small hydroelectric project developers.  (Also chaired the section on project finance and spoke about development finance; more).
Panelist, "How Raising Capital in 2011 is Different for Entrepreneurs," BayBrazil, Palo Alto, CA, June 2011
Workshop Leader, Effective Group Facilitation Skills, Threshold Enterprises, Ltd., May – August 2011.
Adjunct Professor/Workshop Leader, Monterey Institution of International Studies (MIIS, now Middlebury Institute at Monterey), Fisher International MBA Program, programs on innovation management, investing for sustainability, and entrepreneurship in emerging markets, 2006-present
Opening Keynote Presentation, Green Business Camp, 2009
Keynote Presentation, Commercializing Bioresins, Intertech/Pira, Chicago, Il, Sept 2009
Keynote Presentation, Annual Meeting of the Chemical Fabrics & Film Association (CFFA), Florida, 2008
Presentation & Panel Moderation, Green Trade Network Summit annual conference, Monterey Bay International Trade Association (MBITA), 2007-2010
Keynote Presentation, Conference Chair, and Instructor, Commercializing Bioresins, Intertech/Pira, San Antonio, Texas, 2006
Presentation Skills, Driscoll's Berries, Watsonville, CA, 2006
Commercial Sustainability Network, Panel Moderator, Central Coast of CA, 2002-2006
Keynote Presentation and Panel Moderator, Workshop Leader, Commercializing Bioresins, Atlanta, GA, 2005
Keynote Presentation, Institute of Management Consultants (IMC), Northern California Chapter, 2003
Keynote Presentation, "Toward a Sustainable Economy," GaiaSong Conference, 2003, Santa Cruz, CA
Panel Moderator, Agricultural Technology Investment Forum 2002, Marina, CA